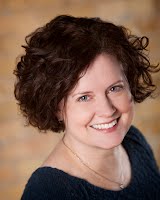 Elizabeth Verdick
Elizabeth Verdick writes for young people of all ages, from toddlers to teens. Her newest book is Peep Leap, a story about a baby wood duck that must find the courage to take a giant leap to the pond where his family awaits. She coauthored The Survival Guide for Kids with Autism Spectrum Disorder, a book for children and preteens who have autism or Asperger's Syndrome. Elizabeth has written two series of board books for toddlers, including the Best Behavior series (Teeth Are Not for Biting, "Words Are Not for Hurting) and Toddler Tools (Manners Time, Calm-Down Time). She has also written many books in the Laugh and Learn series for older children, which includes Don't Behave Like You Live in a Cave and Siblings: You're Stuck with Each Other, So Stick Together.
Books in all of these series have received numerous awards, including the Henry Bergh Award, Oppenheim Toy Portfolio Gold Book, Gold Mom's Choice Award, and iParenting Media Award Excellent Product.
She lives in Minnesota with her husband, daughter, son, and many pets.