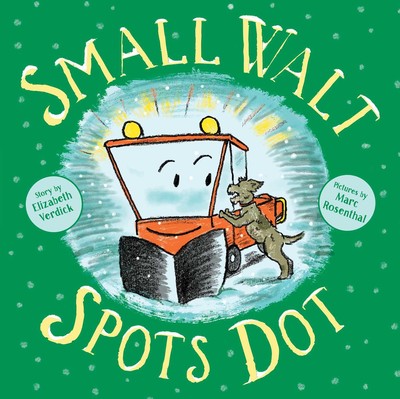 Small Walt Spots Dot
Small Walt meets a stray puppy in this irresistible companion to Small Walt. 
About the Book
Walt and his driver Gus are plowing a parking lot when the see—whoa! What's that? A blur of fur!—Pup on the loose! Can snowplow Small Walt and driver Gus save the stray and save the day?
We're Gus and Walt.
We plow and salt.
No job's too small.
We give our all!
---
Downloadable Activities
Walt and his driver Gus are plowing a parking lot when the see—whoa! What's that? A blur of fur! Pup on the loose!
In this reproducible activity set, Small Walt fans can draw their favorite thing to do in the snow, find their way through a maze, match the driver to their vehicle, navigate a maze, color Small Walt's new family, and spot the correct Dot. Loads of snow-filled fun!
---
Picture Books by Elizabeth Verdick
Endorsements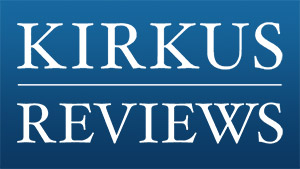 Will the eponymous, anthropomorphic snowplow and his driver, Gus, be able to help a stray dog in the snowy city?

Of course, the resounding answer is yes—and with their characteristic teamwork and compassion. As always, the fun of watching the team do their careful work of plowing in areas too tight for the larger plows is enhanced by simple sentences, easily learned jingles, and plenty of onomatopoeia. In this episode, astute viewers will notice signs of the dog before Walt does; he in turn is ahead of Gus. When Gus—who presents as white—calls for help in rescuing the dog, a police SUV named Bea shows up with her dark-skinned, female driver, Officer Chance. Young readers are again given opportunities to speculate and predict: Will Walt's open cab door help the humans as they stumble about, trying to catch the "blur of fur"? The climactic chase scene ends with the SUV taking the dog away, acknowledging Walt's contribution: "Take a bow, plow." Later, Gus drives a somewhat saddened Walt to the animal shelter. The anticipated ending includes a new rhyme that presents the new threesome. The retro-style illustrations include diversity in humans. As in previous books, universally lauded human values come through with no trace of didacticism. And the carefully crafted sentences with limited, repetitive vocabulary work well for both beginning readers and the read-aloud crowd ... Every young child deserves to know Small Walt.
Disclosure of Material Connection: Some of the links in the page above are "affiliate links." This means if you click on the link and purchase the item, I will receive an affiliate commission. I am disclosing this in accordance with the Federal Trade Commission's
16 CFR, Part 255
: "Guides Concerning the Use of Endorsements and Testimonials in Advertising."