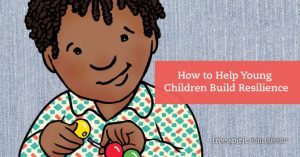 My favorite photos of my little sister's preschool years are the ones where she has food on her head. Spaghetti, chocolate ice cream, breakfast cereal—anything in a bowl became her hat. She loved to roll in the mud and run in the rain. Coloring, she'd get marker all over her smiling face. Playing outside, she'd fall and scrape her knees—and get right back up again. She was proud of her Band-Aids and would happily pose for photos at her messiest moments. A phrase our parents often said was, "Oh, Suzanne!"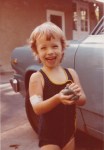 What has always stayed with me was how Suzanne, who was born with some health challenges and learning difficulties, could laugh at her mishaps and mistakes. She shook them off much more easily than her older sister ever did! She was younger than me—and she was teaching me. Some days I realize that, all these years later, I still have a lot to learn.
My children, as toddlers, were much like their aunt: cute little dirt magnets who fell and spilled and said "Oops!" all day long. Our washing machine was my best friend. I had to learn patience like all parents do. And I tried hard to echo the cheerful, reassuring words heard in preschools: "Accidents happen, and that's okay!" I wanted my children to grow up understanding that messes and mistakes are part of life. We all make them, and we all have to try again (and again and again). Along the way, we build resilience, or the ability to recover from difficulties and face adversity—to bounce back.
One of my favorite things about my job as a writer is that I get to make books for toddlers and preschoolers. At that age, young children are seeking independence, wanting to try new things and be "big." I love their take-chargeness. Some of their favorite phrases at this age are, "I do it" or "No, meeeee!" Sure, this tests your patience, but it's incredibly rewarding to watch your child build physical and mental skills right in front of your eyes. While cheering your child on with a phrase like "Okay, try again," you help to build the emotional skill of resiliency. That support from you is essential. It needs to happen every day.
I had all this in mind while writing Try-Again Time. This book for toddlers is like a mini-introduction to everyday resilience-building. As young children explore their world and learn new skills, we can support their growing curiosity and independence. Try-Again Time uses phrases that I hope can become part of your child's daily experiences at home and school. Here are a few try-again-time phrases that let children know you're rooting for them:
"Mistakes are okay!"
"Take it slow."
"Each try makes you smarter. Each try helps you get stronger."
And the three super words for children: "I'LL TRY AGAIN!"
This positive language draws attention to the process of learning, not the outcome. When used at home, such phrases offer a continued message of support for your children so they get some practice building their "resilience muscles." Instead of only offering praise if a child gets something "right" (or close to it), focus on the learning-and-growing aspects of each effort: "Wow, your body is getting stronger." "Look how you're solving problems!" "Keep trying—I'm proud of you. Are you proud too?" You'll teach the value of hard work and of bouncing back after mistakes.
Learning new skills takes time for children—and patience from you, of course. There will be days when you and your child both start to get frustrated. When this happens, you get to be an everyday kind of hero, someone who, instead of showing annoyance, takes a deep breath and makes a point of being a source of calm in the storm. That's the moment when you can rise to the occasion and say, "I'm here to help. Let's work together." Offer a hug, a break, and a "try again" attitude. When you do, you're modeling the resilience you want your child to build.
Since childhood, I've loved stories, and I grew up to be a writer and an avid reader of all kinds of children's literature. I often say I could live in a bookstore. I earned an MFA in writing for children and young adults, and as part of my educational program I have read thousands of stories for kids of all ages. I believe that offering children both nonfiction and fiction books exposes them to a good mix of "how to" and "imagine if . . ." So, if you're looking for picture books that touch on themes of trying, resiliency, and bouncing back from mistakes, I'd like to recommend a few that you can look for at your local library or bookseller.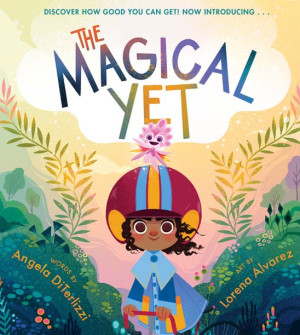 The Magical Yet by Angela DiTerlizzi, illustrated by Lorena Alverez
A rhyming story that helps children see how to turn a negative into a positive. The "Yet" is a special companion we all have: Can't tie your shoes? Yet! Can't ride a bike? Yet! The "Yet" is there to help out anyone who's still learning but willing to try.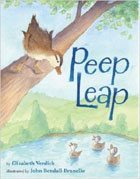 Peep Leap by Elizabeth Verdick, illustrated by John Bendall-Brunello
A rhyming story that introduces readers to a baby wood duck who's afraid to leave the nest and leap to the pond below, where his family awaits. Reassuring language cheers children on: "You're braver than you know . . . get ready, get set, GO!" Readers learn the importance of taking leaps to grow.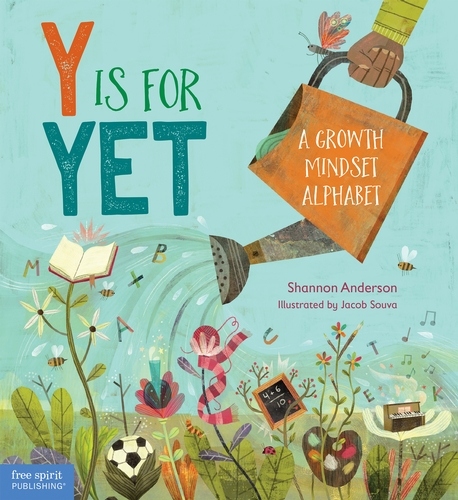 Y Is for Yet: A Growth Mindset Alphabet by Shannon Anderson, illustrated by Jacob Souva
Mistakes aren't just mistakes—they're growth spurts. This book uses the ABCs as a framework to introduce a growth mindset. From Ability to Zany, kids learn new vocabulary that expands their view of themselves as learners.
---
"How to Help Young Children Build Resilience" originally appeared at freespiritpublishingblog.com. Copyright © 2021 by Free Spirit Publishing. All rights reserved.